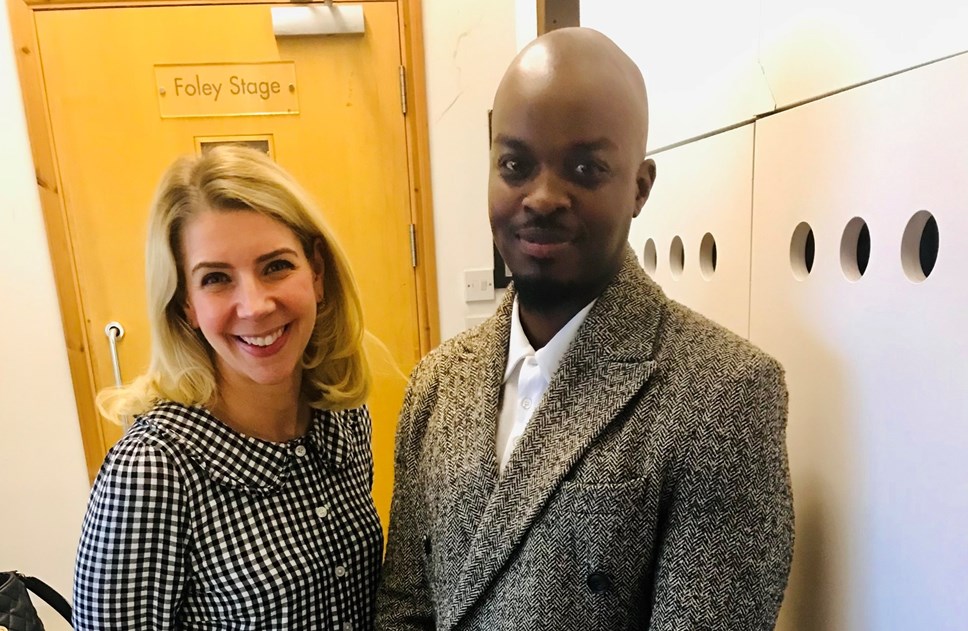 "Field Good Field trips aim to connect young people to culturally and enriching experiences."
Avanti West Coast's Daisy Hawker Wallace speaks passionately about how Feel Good Field Trips are really making a difference.
27 May 2022
Daisy Hawker-Wallace, Head of PR at Avanti West Coast, explains the thinking behind a new campaign focused on connecting young people with places and opportunity.
The railway performs a vital role connecting people from A to B. But we think it offers so much more than that. We are a key part of the communities we serve and at Avanti West Coast we have a strong focus on supporting young people.
As we came out of lockdown, we were looking for a campaign to really bring this ambition to life. Being trapped at home for two years, youngsters have missed out on a lot of life experience. We wanted to give these children a once-in-a-lifetime opportunity on our network, broadening their horizons beyond the classroom. Feel Good Feel Trips is all about connecting young people from all backgrounds to culturally diverse and enriching experiences that they wouldn't ordinarily have.
In what is a first for a UK train operator, the campaign gives pupils aged between four and 18 the chance to travel by train to destinations across the West Coast Main Line for hands-on learning, fun and culturally diverse days-out. From discovering about the science of sound in a state-of-the-art London recording studio, to art workshops in Coventry City of Culture 2021 and cooking on Manchester's famous Curry Mile, Feel Good Field Trips will offer up to 5,000 pupils previously unattainable experiences.
It's such a great initiative as some of these children have never left their local town, never been on a train, haven't visited our big cities or seen the countryside.
Seeing the children's eyes light up and watching them really engage with each other and the experiences themselves, was magical.
Fronting the campaign is George the Poet, a Brit-award nominee and spoken-word artist. He became our very own 'Culture Conductor', helping to bring the project to life, his prior experience as a youth worker invaluable.
George came on one of the trips with us, running a poetry workshop with a group of pupils on a trip from Manchester to Euston and then helping the children record their very own piece of spoken word art in a London recording studio. It was great fun. Seeing the children's eyes light up and watching them really engage with each other and the experiences themselves, was magical.
More trips are planned with our Community Rail Partners over the next two years, including outdoor adventuring in the Lake District and fashion upcyling in Glasgow.
For me it feels right to be doing purposeful work at a time when so many are still living through such crisis and connecting young people with life opportunities.
Main Picture: Daisy pictured with George the Poet
Read more about our Feel Good Travel campaign here