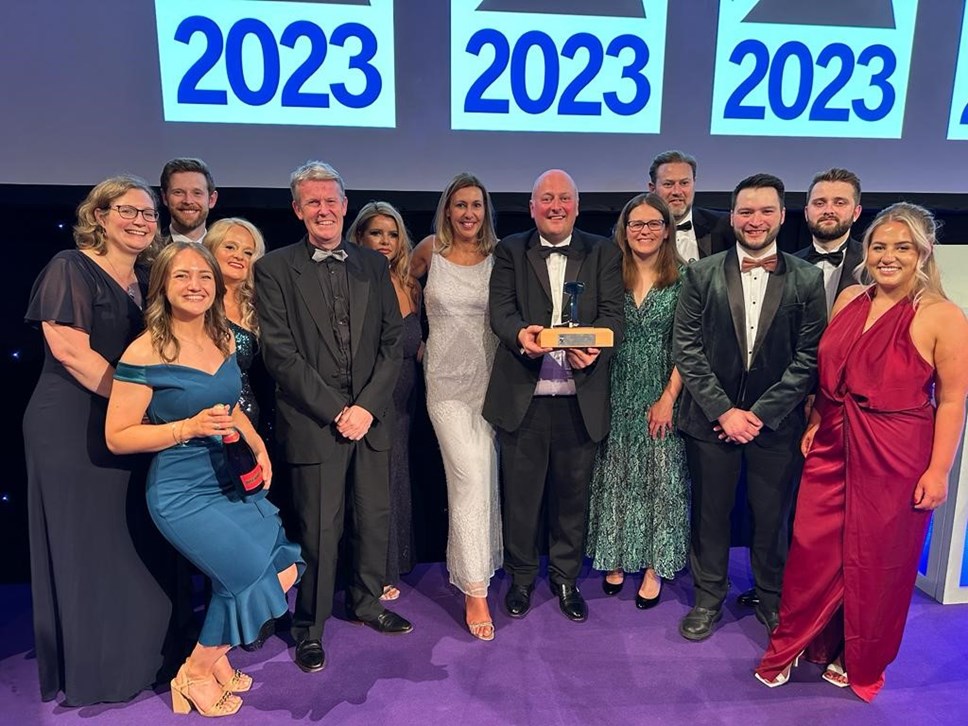 Avanti West Coast's Pendolino fleet upgrade reaches major milestone
The UK's largest ever train upgrade continues apace with the completion of the 35th, and last 11 carriage Pendolino.
All 11 carriage Pendolinos as part of fleet are now refurbished
Project on course to finish next summer (2024) as work switches to the shorter nine car trains
The £117m investment has helped to deliver a step change in onboard experience
Project voted Fleet Achievement of the Year at the National Rail Awards
The UK's largest ever fleet upgrade has passed a major milestone with the refurbishment of its final 11 carriage Pendolino.
Work has now begun on the remaining 21 nine carriage trains which make up the 56 strong Avanti West Coast fleet.
Widely regarded as the UK's hardest working trains, the Pendolinos have served towns and cities along the West Coast Main Line for over 20 years, clocking up more than 270 million miles – enough to go to the moon and back more than 500 times.
The departure of the last of the 11 carriage trains from rail manufacturer Alstom's Widnes facility marked the end of first phase of the project, one that has seen 35 refurbished trains delivered inside 16 months, at a rate of one set every two weeks.
UK suppliers are also benefitting from 80 percent of the £117m investment, which is financed by Angel Trains, one of the UK's leading train Asset Management companies.
A total of 385 carriages have been fully refurbished to date, with 17,780 brand new seats installed, in addition to 770 infotainment screens, 3,010 new tables with WiFi charging and 14,230 square metres of sustainable woollen flooring from UK based Axminster Carpets.
Philippa Cresswell, Executive Director On Board at Avanti West Coast said: "The refurbished Pendolinos are proving a big hit with our customers. They really do look and feel like a new train.
"We will continue to work with our partners Alstom and Angel Trains to complete the transformation of one the UK's most iconic trains as we look forward to welcoming more people back to rail."
The new look trains have received positive feedback from customers, many commenting on the increased levels of comfort, improved lighting, increased availability of power sockets, the refreshed interior and new on-board Shop.
The project was also recognised at the National Rail Awards in London this week, proud recipient of the Fleet Achievement of Year, the judges full of praise for how the collaborative approach had helped to transform the iconic Pendolino fleet for the benefit of customers.
Peter Broadley, Alstom's Managing Director Services commented: "We're incredibly proud of the Pendolino fleet upgrade project which takes train refurbishment to another level. Working in partnership with Angel Trains and Avanti West Coast we've delivered a fantastic product for passengers on the West Coast."
Malcolm Brown, CEO of Angel Trains, said: "Our iconic Pendolino trains have been refurbished to provide a comfortable, connected, best in class passenger experience at a lower cost and carbon footprint than building new. Working together with Avanti West Coast and Alstom this project has supported UK suppliers and skilled jobs the length of the West Coast Main Line. "
The investment in the Pendolino fleet is just part of the changes taking place on the West Coast route. These include the ground-breaking Standard Premium and innovative Superfare tickets which continue to grow in popularity and the planned entry into service of a brand-new fleet of Hitachi trains from the end of 2023.
Main picture: Colleagues from Avanti celebrate picking up the Fleet Achievement of the Year award at the industry Oscars, the National Rail Awards.
Pictured: Alstom's team at Widnes in front of the first nine carriage Pendolino to be refurbished following the completion of all 35 of the longer 11 carriage trains.
Contact Information
Richard Stanton
Avanti West Coast
Notes to editors
About Avanti West Coast
Avanti West Coast, operator of intercity rail services on the West Coast Main Line, is a joint venture between FirstGroup and Trenitalia, delivering a cleaner, greener railway that drives the West Coast forward.
We're on a mission to revolutionise train travel. Our refurbed Pendolinos are returning to the rails, with a £117m investment that's delivering best in class comfort. Rebuilt using sustainable materials wherever possible, including tables made from recycled plastic bottles, our upgraded fleet offers 25,000 brand new seats, free Wi-Fi, onboard recycling and much more.
New Hitachi trains are set to replace our Voyager trains from 2023, leading to a 61% cut in carbon emissions. Quieter and roomier, with more reliable Wi-Fi, wireless charging for electrical devices and a real-time customer information system, the new 23-strong fleet is the result of a £350m investment in sustainable travel.
We're tackling climate change wherever we can, from reducing energy and water use to training drivers in eco-driving techniques and sourcing food and drink from local suppliers. Our goal is to be net zero carbon by 2031. We're on track.
For the latest news, visit the Avanti West Coast Media Centre: https://newsdesk.avantiwestcoast.co.uk/
Press Office: 0845 000 3333