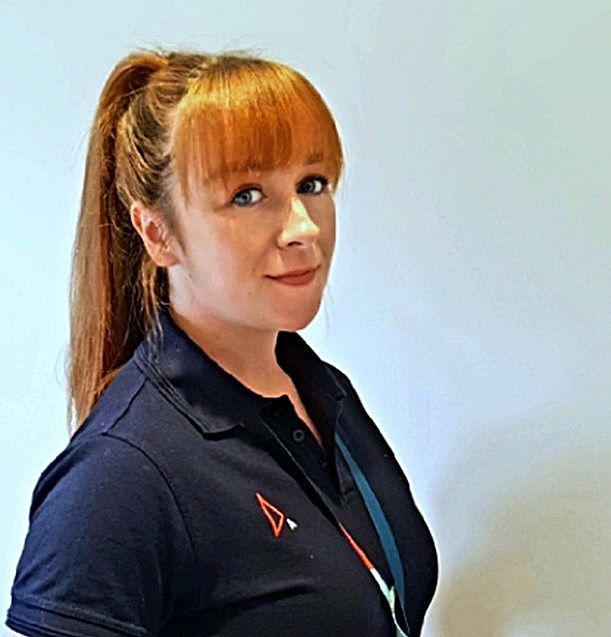 Avanti West Coast elects first ever Employee Director
Train Manager becomes new Employee Director at Avanti West Coast
Train manager Lizzie Power becomes Avanti West Coast's Employee Director
Colleagues at Avanti West Coast elected her from shortlist of five people
Role will represent Avanti West Coast employees in the boardroom
Avanti West Coast has elected its first Employee Director, who will take on the role of representing colleagues in the boardroom.
Following a ballot, Euston-based Train Manager, Lizzie Power, was elected to the position, which is designed to provide senior leadership an employee viewpoint on matters affecting the overall business.
In her new role, Lizzie will be responsible for engaging with her colleagues to bring their ideas, suggestions and opinions on a wide variety of topics to the boardroom.
Lizzie, who began her railway career in 2012 as an onboard Customer Service Assistant, was inspired to stand for Employee Director because of its focus on people. The 33-year old wanted to be the bridge between Avanti West Coast's boardroom and employees and was shortlisted to the final five by campaigning to be the voice for colleagues at all levels.
During her three-year term as Employee Director, Lizzie will step back from her job as a Train Manager (a role she has held for six years), as she aspires to strengthen relationships, and create an open forum amongst all roles through meetings and surgeries at offices, stations and depots across the network - focused on the changes and challenges colleagues will experience as a new business.
The role of Employee Director originated from First Group – Avanti West Coast's shareholder - who have overseen the creation of similar positions across its businesses.
Speaking on her appointment, Lizzie said: "I love working with people – I get so much from seeing and talking to individuals, so what job could be better than to engage with our wonderful people and represent them in our boardroom. We work best when we work together and as Employee Director I will strive to strengthen relationships amongst colleagues to create a better understanding of what matters to them in their role, which will help us to deliver the best for our people and our customers."
Pauline Whitehead, Executive HR Director at Avanti West Coast said: "People build brands and the success of our brand is dependent on keeping our people engaged and involved, which is why the new role of Employee Director is vital in ensuring our people are represented in the boardroom. It was great that so many colleagues from different areas of the business expressed an interest in this opportunity making the shortlisting decision very difficult. Lizzie's energy and passion to make a difference shone throughout this process and I'm looking forward to working with her in her new role as Employee Director."
ENDS
Contact Information
Press Desk
Avanti West Coast
Notes to editors
About Avanti West Coast
Avanti West Coast, operator of intercity rail services on the West Coast Main Line, is a joint venture between FirstGroup and Trenitalia, delivering a cleaner, greener railway that drives the West Coast forward.
We're on a mission to revolutionise train travel, linking together the towns and major cities of the UK to create an iconic railway the country can be proud of. We've got big plans including a fleet of new intercity trains, as well as the complete refurbishment of the existing Pendolino train fleet. There will be 263 more train services every week by 2022 with new routes added, and a much-improved onboard service with enhanced free Wi-Fi, plug sockets, 25,000 brand new seats and improved catering. Since 8 December, passengers have benefitted from improved passenger compensation, available for journeys delayed by just 15 minutes.
For the latest news, visit the Avanti West Coast Media Room: https://newsdesk.avantiwestcoast.co.uk/
Press Office: 0845 000 3333
About FirstGroup
FirstGroup plc (LSE: FGP.L) is a leading provider of transport services in the UK and North America. With £7.1 billion in revenue and around 100,000 employees, we transported 2.2 billion passengers last year. Whether for business, education, health, social or recreation – we get our customers where they want to be, when they want to be there. We create solutions that reduce complexity, making travel smoother and life easier.
We provide easy and convenient mobility, improving quality of life by connecting people and communities. Each of our five divisions is a leader in its field: In North America, First Student is the largest provider of home-to-school student transportation with a fleet of 43,000 yellow school buses, First Transit is one of the largest providers of outsourced transit management and contracting services, while Greyhound is the only nationwide operator of scheduled intercity coaches. In the UK, First Bus is one of Britain's largest bus companies with 1.6 million passengers a day, and First Rail is one of the country's largest and most experienced rail operators, carrying 345 million passengers last year. Visit www.firstgroupplc.com and follow us @firstgroupplc on Twitter.