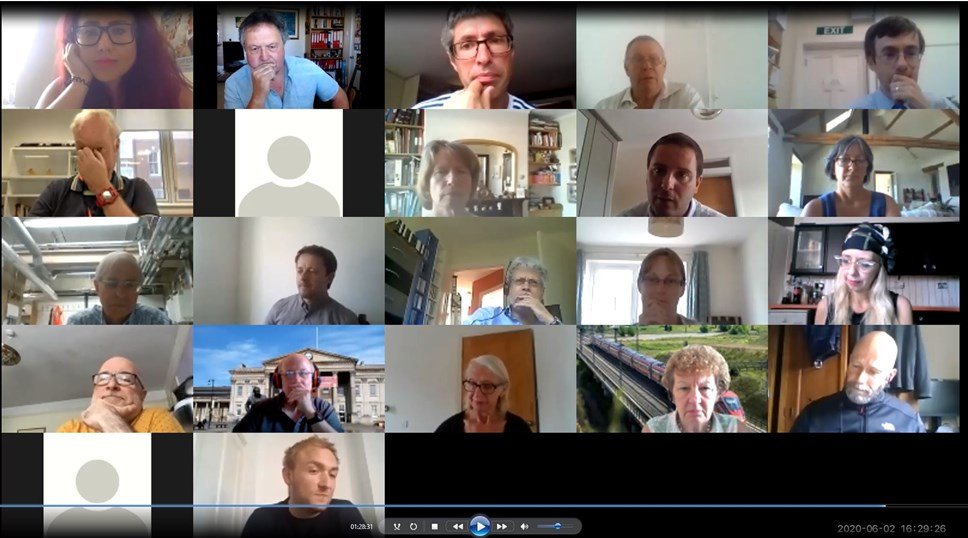 Avanti West Coast hosts first Community Rail Conference
Conference brings together Community Rail Partnerships and stakeholders from across West Coast Main Line.
Avanti West Coast hosts first Community Rail Conference
Delegates from across West Coast Main Line joined virtual event online
Inter-city operator set out vision for Community Rail and shared update on West Coast Partnership franchise
Avanti West Coast has hosted its first ever Community Rail Conference bringing together key stakeholders that connect into its route on the West Coast Main Line.
The "virtual" conference was held as part of Avanti West Coast's commitment to Community Rail – a concept about creating greater engagement between the railway and the communities it serves.
Due to guidelines as a result of the COVID-19 pandemic, delegates participated via video-conferencing, bringing together English, Scottish and Welsh Community Rail Partnerships (CRPs).
These are community-based organisations that work with industry partners, local councils and volunteers to connect communities to the railway.
CRPs met representatives from the inter-city operator, who provided an update on the first six months of the West Coast Partnership franchise and an insight into what would be delivered in the next few years on the route, which stretches from London to Scotland and North Wales.
Avanti West Coast shared its vision for Community Rail, which includes establishing a dynamic pipeline of volunteers and initiating projects that help to serve the needs of the local community at the 16 stations it manages.
In addition, it was announced by Avanti West Coast that it was working to create dedicated spaces at its stations, which could be utilised by the local community for events and services. There are also plans for a community hub on its website.
This follows on from an annual commitment of £190,000 in core funding to support 21 CRPs that connect into Avanti West Coast's trains and stations.
Director of Partnerships and Strategy at West Coast Partnership, Richard Scott, who chaired the event, said: "It's important we keep our connections to our local communities, particularly in these difficult times. Hosting our first Community Rail Conference in a virtual setting allowed us to bring together the Community Rail Partnerships on our route, who play such a vital role in connecting people to the railway. We're looking forward to progressing our vision and helping the communities we serve get the most from their railway."
ENDS
Contact Information
Press Desk
Avanti West Coast
Notes to editors
About Avanti West Coast
Avanti West Coast, operator of intercity rail services on the West Coast Main Line, is a joint venture between FirstGroup and Trenitalia, delivering a cleaner, greener railway that drives the West Coast forward.
We're on a mission to revolutionise train travel, linking together the towns and major cities of the UK to create an iconic railway the country can be proud of. We've got big plans including a fleet of new intercity trains, as well as the complete refurbishment of the existing Pendolino train fleet. There will be 263 more train services every week by 2022 with new routes added, and a much-improved onboard service with enhanced free Wi-Fi, plug sockets, 25,000 brand new seats and improved catering. Since 8 December, passengers have benefitted from improved passenger compensation, available for journeys delayed by just 15 minutes.
For the latest news, visit the Avanti West Coast Media Room: https://newsdesk.avantiwestcoast.co.uk/
Press Office: 0845 000 3333