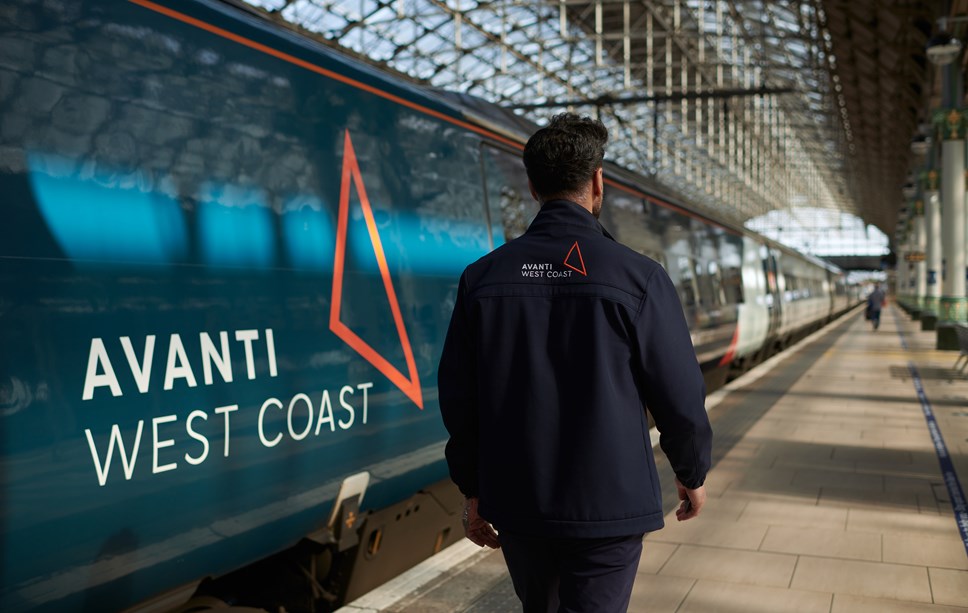 Avanti West Coast issues travel advice during industrial action by train drivers
Avanti West Coast issues travel advice during industrial action by the train driver's union, ASLEF.
No Avanti West Coast services will operate on 30 September due to strike action by ASLEF
Customers told not to attempt travel during strike and instead claim a refund or make journeys on an alternative day
ASLEF members withdraw working overtime on 29 September and between 2 to 6 October
Avanti West Coast has issued travel advice ahead of the latest industrial action by ASLEF which will significantly disrupt services.
Customers are being told not to attempt travel on Saturday 30 September – when the train driver's union, ASLEF, will go on strike – because Avanti West Coast will be unable to run any services.
With no trains running to and from all destinations across the network during the ASLEF industrial action, customers are advised to claim a refund, seek alternative transport, or rearrange journeys for another date.
Many destinations on the West Coast Main Line will have no rail connectivity on 30 September and rail replacement services will not be in place either.
Customers with tickets for 30 September (purchased before 15 September) can claim a full fee-free refund from their point of purchase. Alternatively, tickets dated 30 September can be used on Friday 29 September or up to and including Tuesday 3 October.
ASLEF members are also carrying out action short of a strike, which involves withdrawing from working overtime, on Friday 29 September and from Monday 2 to Friday 6 October. Customers travelling on these dates are advised to check before they travel, as journeys across train operators and routes may be affected.
Andy Mellors, Managing Director at Avanti West Coast, said: "We're sorry our customers will face disruption to their journeys when ASLEF go on strike later this week. It's disappointing that so many of our customers will again have their weekend plans severely impacted as a result.
"Anyone with tickets for 30 September can make their journey on alternative days or claim a full refund.
"The advice to all our customers making journeys on 29 September and between 2 and 6 October check before you travel. We'd like to thank our customers for their continued patience and understanding."
ASLEF members will also strike on Wednesday 4 October with Avanti West Coast also unable to operate any trains on this day.
ENDS
Contact Information
Press Desk
Avanti West Coast
Notes to editors
For more information about the impact of the strike action on Avanti West Coast services, visit: https://www.avantiwestcoast.co.uk/travel-information/strike
About Avanti West Coast
Avanti West Coast, operator of intercity rail services on the West Coast Main Line, is a joint venture between FirstGroup and Trenitalia, delivering a cleaner, greener railway that drives the West Coast forward.
We're on a mission to revolutionise train travel. Our refurbed Pendolinos are returning to the rails, with a £117m investment that's delivering best in class comfort. Rebuilt using sustainable materials wherever possible, including tables made from recycled plastic bottles, our upgraded fleet offers 25,000 brand new seats, free Wi-Fi, onboard recycling and much more.
New Hitachi trains are set to replace our Voyager trains from 2023, leading to a 61% cut in carbon emissions. Quieter and roomier, with more reliable Wi-Fi, wireless charging for electrical devices and a real-time customer information system, the new 23-strong fleet is the result of a £350m investment in sustainable travel.
We're tackling climate change wherever we can, from reducing energy and water use to training drivers in eco-driving techniques and sourcing food and drink from local suppliers. Our goal is to be net zero carbon by 2031. We're on track.
For the latest news, visit the Avanti West Coast Media Centre: https://newsdesk.avantiwestcoast.co.uk/
Press Office: 0845 000 3333