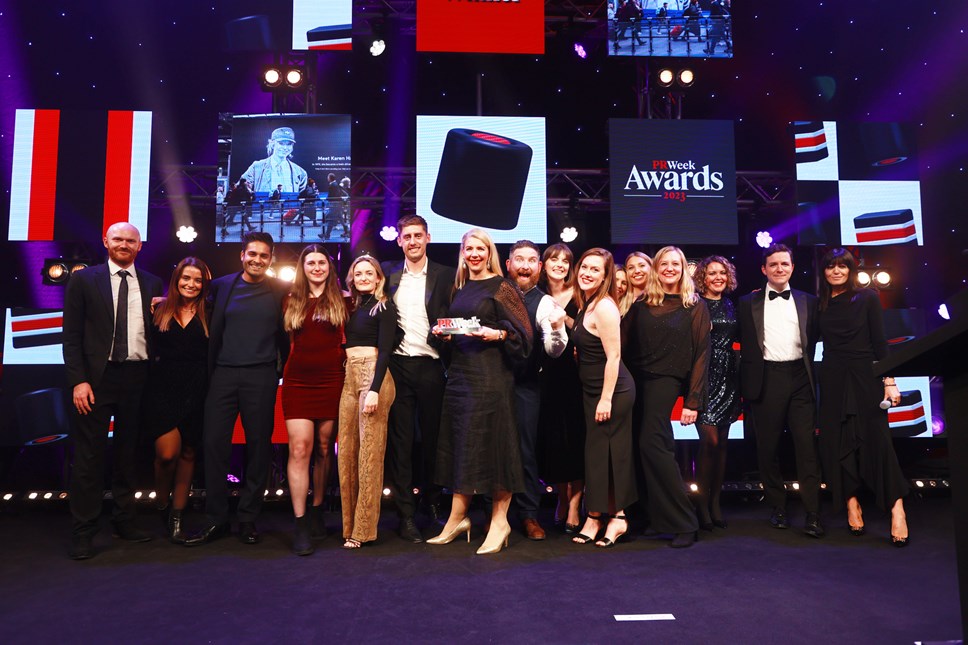 Driver recruitment campaign wins another award for Avanti West Coast
Avanti West Coast has won its third award for its campaign 'Pulling in the Right Direction'
Avanti West Coast is honoured at the prestigious PR Week Awards
This comes after winning at National Transport Awards and Purpose Awards earlier this year
Campaign led to record numbers of applicants from women for train driver roles
Avanti West Coast has won its third award for its campaign to recruit more women train drivers.
The operator was successful in the Marketing Communications: Automative and Transport category at the PR Week Awards for its 'Pulling in the Right Direction' initiative. This is the third accolade that it is has won this year, after winning 'Campaign of the Year' at the National Transport Awards also this month and 'Best Public Awareness Cause Campaign' at the Purpose Awards in June.
The campaign, which encouraged women to apply for train driver roles, was centred around a mural depicting Karen Harrison, one of the UK's first female train drivers.
The 8 x 5 metre mural at London Euston station was designed by renowned street artist Akse and is now on permanent display. As a result of the campaign, a record number of applications, over 1500, were received from women with successful applicants due to start their training next year.
Daisy Hawker Wallace, Deputy Director and Head of PR at Avanti West Coast, said: "Bringing Karen Harrison's legacy to life was an absolute honour but it also became a labour of love for me and the Mischief team. I am thrilled to see further recognition of this impactful campaign which is having genuine impact, changing the shape of women in rail. This award is also for Karen. She was a true pioneer, a tour de force, fighting for women's rights in rail and beyond. The success of this campaign is a testament to her fight and those who are inspired by her to bring equity to the workplace."
ENDS
Related stories: Success for Avanti West Coast at the National Transport Awards 2023
Contact Information
Chris Penn
Notes to editors
About Avanti West Coast
Avanti West Coast, operator of intercity rail services on the West Coast Main Line, is a joint venture between FirstGroup and Trenitalia, delivering a cleaner, greener railway that drives the West Coast forward.
We're on a mission to revolutionise train travel. Our refurbed Pendolinos are returning to the rails, with a £117m investment that's delivering best in class comfort. Rebuilt using sustainable materials wherever possible, including tables made from recycled plastic bottles, our upgraded fleet offers 25,000 brand new seats, free Wi-Fi, onboard recycling and much more.
New Hitachi trains are set to replace our Voyager trains from 2023, leading to a 61% cut in carbon emissions. Quieter and roomier, with more reliable Wi-Fi, wireless charging for electrical devices and a real-time customer information system, the new 23-strong fleet is the result of a £350m investment in sustainable travel.
We're tackling climate change wherever we can, from reducing energy and water use to training drivers in eco-driving techniques and sourcing food and drink from local suppliers. Our goal is to be net zero carbon by 2031. We're on track.
For the latest news, visit the Avanti West Coast Media Centre: https://newsdesk.avantiwestcoast.co.uk/
Press Office: 0845 000 3333